Content Systems Integration

Services
Building the connections that make your content systems work better together
Most organizations have content in multiple systems that needs to come together.  Because content tools and business systems are not designed to work together seamlessly, taking a holistic approach when architecting a content system is the clearest path to success. Oberon's expertise spans all the popular content toolsets and our experienced solution architects understand the need to address both business and technical requirements.


We build high-quality, low-maintenance systems that meet or exceed our client's expectations. 
Content System Architecture
Comprehensive content solutions require an understanding, not only of individual components of the content lifecycle, but also of the interrelationships among the components and other business systems across the organization's ecosystem.
Oberon's experts understand the hardware, software, and network components within a system –and they recognize the need to apply governing principles and standards to the design to ensure that it meets your requirements and specifications.
Oberon's expertise doesn't stop at a single component. Our experienced solution architects understand all leading content technologies, and we recognize that a complete solution must also integrate with existing business systems including ERP, CRM, LMS, and more.
Oberon's approach to systems architecture is designed to provide a system that meets your current needs and can be easily built upon for the future.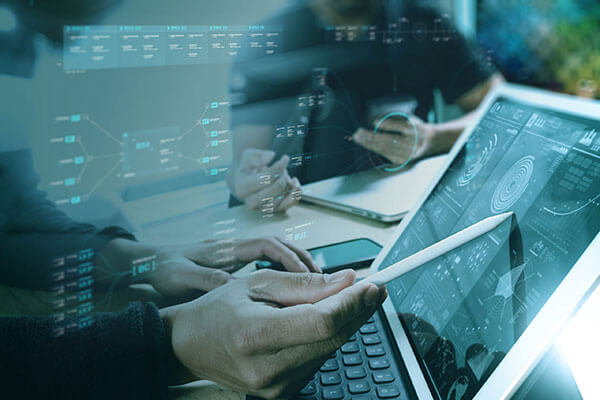 Application Development For Unique Content Needs
Content solutions are not "one size fits all." Every organization has unique needs, and the solution must be designed to fit the specific environment, processes, and audience needs.
While supporting the latest out-of-the-box software functionality, Oberon experts develop custom configurations, customizations, and enhancements, as needed, to be sure your solution meets your unique requirements.
Expertise includes these wide-ranging disciplines:
Programming: C++, JSON, JAVA, and more
General and Microsoft Applications: .NET, SQL Reporting
Database Expertise: MS SQL Server, Oracle, and more
Standards Expertise: XML, DITA, DTD, Schema, XSL, XSL-FO, DOM, and more 
Content Application Support Services
To analyze, design, and implement an automated content production system, it takes specialized skills. It requires in-depth knowledge of business systems, hardware, software, and processes.


Oberon's staff has experience with all the popular content solution providers and standards-based tools so that we can ensure you get the most value from your existing systems as well as new technology investments.


Our customers rely on our skills and expertise to support them in many technical areas including:
Business Systems Analysis and Design
Database Design
Business Process Re-Engineering
Business-to-Business Applications
Automation Systems
Web Portal Design and Implementation
Software Development
GUI Design and Development
Variable Data Publishing